Current Offers & Promotions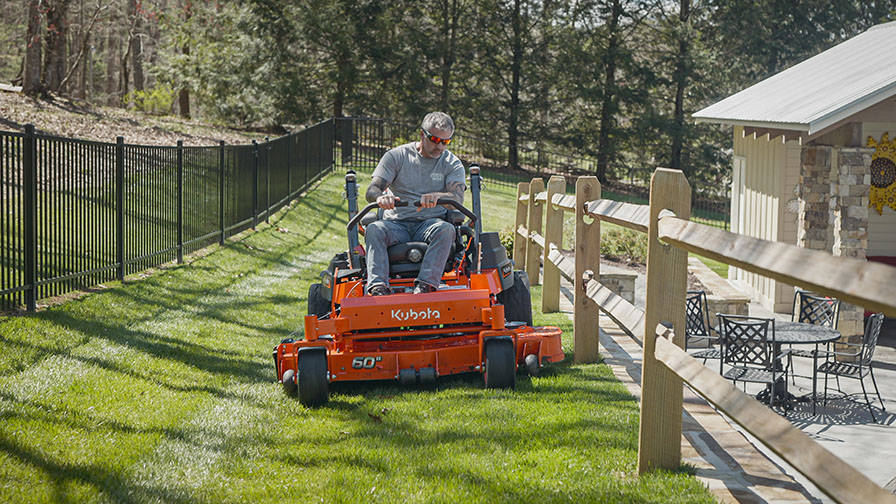 Pit Stop Program
We now offer an exclusive Pit Stop service for our commercial mowing customers. You can stop by Monday-Friday 8am to 12pm, for a quick service on your Kubota or Ferris commercial mower while you wait.
This will include the following:
✅Engine Oil Change
✅New Oil Filter
✅Air Filter Cleaning
✅Lube All Grease Fittings
✅Tire Pressure Check
✅Fluids Check
✅Blade Sharpening*
All for just $95/per servicing
Call one of our locations today to set your appointment.
Blairsville: 706-745-2148
Jasper: 678-454-2900
Dalton: 762-760-3799
*Excludes Ferris Mowers with Vanguard engines
*Blade Sharpening – Customers must purchase a 2nd set of blades that can remain at the dealer between servicing. Our goal is to get you in and out as quickly as possible, and a 2nd set of blades on-hand will ensure you always have a set ready.
Productivity Plus is a line of credit designed to help you maximize your purchasing power and productivity. Once you have your Productivity Plus account set up, you can use it for all your parts, service, attachment, and accessory needs with us. Productivity Plus is a simple solution to track expenses and stay on top of spending.
You will also get exclusive benefits with the program, such as:
BUYING POWER
Your money goes further with special offers throughout the year.
FLEXIBILITY
Choose to pay in full each month by the due date to avoid interest charges or make minimum monthly payments, you have the power to do what's best for your cash-flow.
CONVENIENCE
Access and manage your account online on your own time, anytime.
SIMPLICITY
Easy-to-read, itemized statements (at participating dealerships) makes managing your expenses easier and less time-consuming.
PROTECTION
Zero liability for unauthorized charges.
Ask about 6 months no interest on parts and service over $200.
Some Restrictions May Apply. All Offers Are Subject To Approval.
Our goal is to deliver the best value on the highest quality equipment. We keep the lot stocked with the latest Kubota deals and other tractor offers you'll love. Make the most of your budget by grabbing these deals while they last. 
Tractor equipment you need, at a price you'll love
For long-term value, you need equipment that will last. That's why we only carry the best, and why we offer great deals on the tractors and equipment you need. Come see us for the best New Holland and Kubota tractor deals in North Georgia. 
Don't fall for packages designed to get rid of equipment other dealers can't sell. Bundle your new tractor with the accessories and tractor attachments you really need to get the job done.
More than just special tractor offers
In addition to great deals on farm equipment, we back up everything we sell with parts, service, and knowledge. 
Get the best tractor deals, special financing, and the best service in North Georgia. Call us today to find out more!