Heavy Construction Equipment
Heavy Construction Equipment from The Brands You Love
Heavy Construction Equipment is all about horsepower and usage. When you have the right tool for the job, you work more efficiently. When you cut down the number of passes across a field or the number of trips needed to clear land, you win. Heavy construction equipment is all about the win – You win by getting more done while doing less work. 
Forestry and Land clearing – High-HP tractors set up for moving logs, rocks, and brush clearing – attachments such as grapplers, Bush Hog mowers, and scrapers are some heavy construction tools we offer. 

Irrigation Installation – your options for tools range from 3-point backhoes to TLBs and options for attachments that make easy installation of irrigation, drainage, and ditching. 

Fencing Installation – tools you use such as augers, heavy-duty trailers, and wire managing tools

Road Building and Ditching tools that make your job easier. These include – equipment that make your road building and drainage projects easier like mini excavators, haulers, spreaders, scrapers, augers and drills for boulder removal, and high-power tractors with speed control options. 

Construction and excavation tools that help clear land quickly and accurately like mini excavators, 3-point backhoes, accessories, such as larger buckets, scrapers, blades, sweepers, and spreaders. 

Haulers include heavy construction trailers for easy transport of equipment and supplies.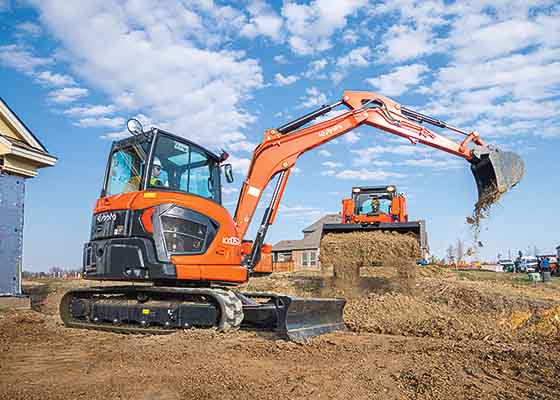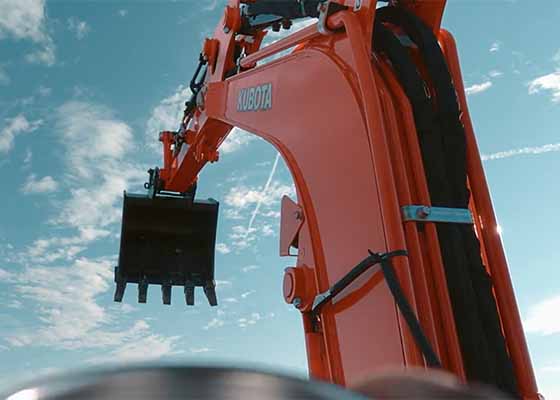 Types of Heavy Construction Equipment We Offer
Three-point Backhoes – are very useful for ditch digging, irrigation, piping, and plumbing, including underground electrical conduit, pond construction, and bog drainage.

Mini Excavators – For small to medium jobs where time counts. Mine excavators remove earth and debris faster than backhoes. 

Loaders and Forklifts – are perfect for logging or farming where you do a lot of movement of supplies or land clearing. 

Tractors (higher horsepower) are what you need to power heavy construction equipment and attachments. The versatility of a tractor with attachments can save time and money over having a piece of equipment that does only one job. 

Attachments – We have heavy construction attachments that you need, such as bigger buckets, grapples, sweepers, scrapers, and blades, etc.
The Expertise You Need
Nelson Tractor Company carries tools and equipment that stand up to the needs of the heavy construction industry. Our products range from single-use equipment to base equipment with options for attachments. Supply is only half of our service offering. We also include fast and efficient parts and service, including mobile service care, maintenance, and repairs throughout North Georgia.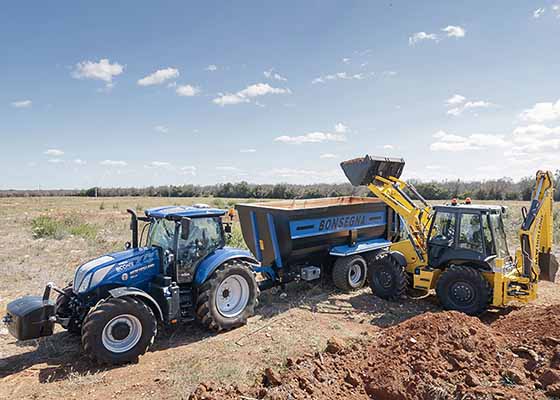 Blairsville
2934 W. Hwy 515
Blairsville, GA 30512
Call us at 706-745-2148
Jasper
292 Interstate South Dr.
Jasper, GA 30143
Call us at 877-788-0413
Dalton
131 Kraft Drive
Dalton, GA 30721
Call us at 762-760-3799