Grading & Excavation Equipment
Equipment from Brands You Dig
Tame the North Georgia hill country with quality grading and excavation equipment from Nelson Tractor Company. When you need more than slope and rocks from your land, turn to your North Georgia tractor, grading, and excavation equipment specialists at Nelson Tractor. We offer new sales, quality used heavy equipment, and rentals that help you knock tasks off your chore list.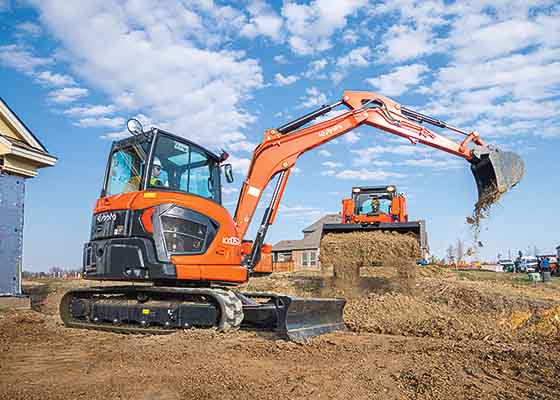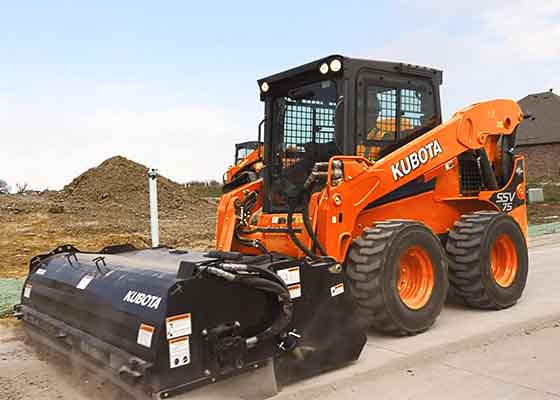 Types of Grading and Excavation Equipment We Offer
We offer a range of grading and excavating equipment that is rugged and powerful enough to tame the North Georgia landscape. We sell new and used equipment and offer excavation equipment rentals:
Mini Excavator

– is small enough to squeeze into tight spaces and powerful enough to build large ponds, more rocks, and start site prep for foundations. 

Tractor Loader Backhoe

– are perfect when you have multiple uses for your tractor. 

Rugged and tough trailering – When you need to haul equipment, supplies, or clear rubble and debris, our rugged and heavy-duty trailers help you efficiently move things from point A to point B. 

Blades and Scrapers – cut, level, and sculpt, helping you gain the perfect pitch and slope for drainage, foundations, and roads. 

Tractors – are available in various models and matching the size of the tractor to the job is tricky. The experts here can help you choose the best tractor based on what you need it to do. 

Drills and augers – are sometimes necessary to break up larger rocks before removing them. 

Larger buckets are also available for making small work of large piles. 

Attachments such as grapples, forklifts, and other tools can be essential for rapidly moving debris.
The Expertise You Need
Nelson Tractor offers more than just tractors. We are a full-range equipment supplier for industries across North Georgia. We back up sales of new and quality used equipment with an excellent service department and well-stocked parts house. We are also experts in equipment usage and can provide solutions to problems you face for your project. Every excavation project is unique. So, if you have questions, we probably have answers.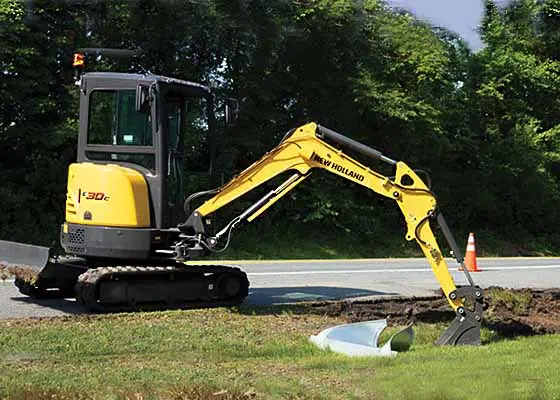 Blairsville
2934 W. Hwy 515
Blairsville, GA 30512
Call us at 706-745-2148
Jasper
292 Interstate South Dr.
Jasper, GA 30143
Call us at 877-788-0413
Dalton
131 Kraft Drive
Dalton, GA 30721
Call us at 762-760-3799