Vineyard & Orchard Equipment
Vineyard & Orchard Equipment from The Brands You Love
North Georgia orchards produce excellent crops and spectacular revenue, but it requires specialized equipment to meet the unique challenges of producing fruit, wine, and other crops here in North Georgia. 
Thankfully, we stock premium brand tractors designed with orchards in mind. These narrow tractors fit between the narrow rows and under the carefully manicured fruit trees.  
We cultivate a collection of tractors with a deep commitment to the unique needs of farming here. Nelson Tractor Company recommends Kubota and New Holland tractors for orchards and vineyards. 
Both brands offer solid performance, easy maneuverability, and narrow designs that work well for orchards and vineyards.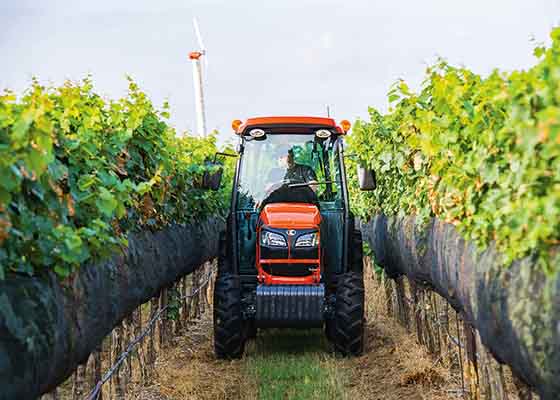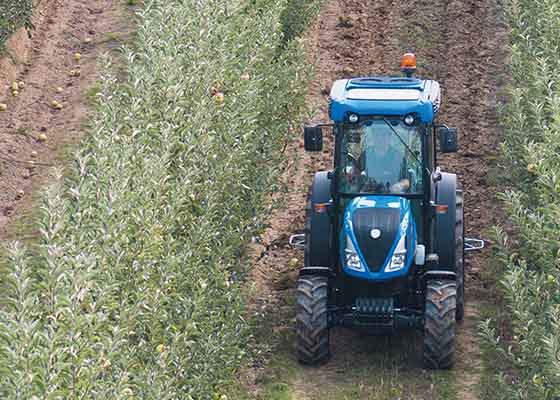 Types of Vineyard & Orchard Equipment We Offer
Kubota offers the M-series Narrow Tractors 
M4N-071 with 61 PTO HP
M5N-091 with 78 PTO HP
M5N-111 with 91 PTO HP 
New Holland offers the 
T4.80F 65 PTO HP

T4.100F 86 PTO HP

T4.90F 75 PTO HP

T4.110F 93 PTO HP
RTV- Rugged Terrain Vehicles pair nicely with the narrow series tractors. These agile, powerful transport vehicles fit between rows among orchards and haul all your tools, trimmings, or crops. 
Mowers 
Disc mowers attachments help keep weeds down between rows
Grapples 
Grapple attachments for clearing pruning, weed piles, and wood.
Sprayers
Sprayer attachments you tow are designed for fuller applications of treatments, fertilizers, and pest control agents in narrow corridors. 
Harvesters 
Grape Harvesters and Shakers 
New Holland Grape Harvesters:
Braud 9070M – 4 cylinder – 164 HP, Hoppers – 623/819 gal – 1.3 meters wide 

Braud 9070L- 4 cylinder – 164 HP, Hoppers – 819/951 gal – 1.6 meters wide 

Braud 9090L- 6 cylinder – 182 HP, Hoppers – 977/1,056 gal – 1.6 meters wide 

Braud 9090X- 6 cylinder – 182 HP, Hoppers – 528 gal – 2.2 meters wide 
The Expertise You Need
Nelson Tractor Company offers specialized equipment and tools that fit the unique needs of vineyards and orchards. When you need experience that makes a difference, turn to the highly experienced crew at Nelson Tractor. We have what it takes to set you up with the right tool for every job you do.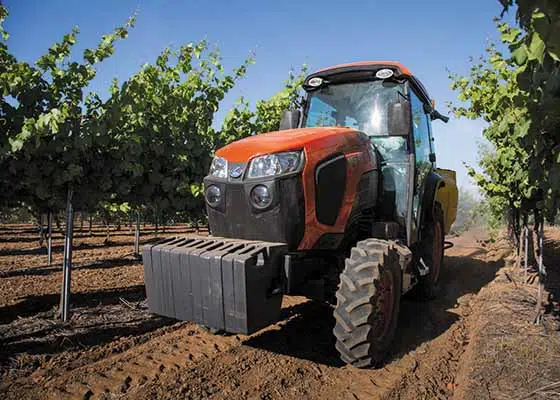 Blairsville
2934 W. Hwy 515
Blairsville, GA 30512
Call us at 706-745-2148
Jasper
292 Interstate South Dr.
Jasper, GA 30143
Call us at 877-788-0413
Dalton
131 Kraft Drive
Dalton, GA 30721
Call us at 762-760-3799