Cattle Equipment from The Brands You Love
There is a lot that goes into raising cattle. The equipment aspect ranges from cattle handling equipment to cattle equipment that helps improve the quality of life for the cattle, health aspects of raising meat for consumption, and the ability to grow hay and fodder for livestock. 
At Nelson Tractor Company, we understand the needs of raising cattle and livestock and the struggle and stress of raising healthy, market-grade beef. We carry cattle equipment and cattle handling equipment that exceeds the expectation of North Georgia ranchers.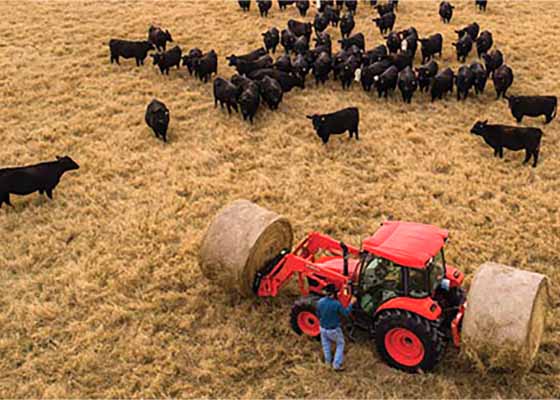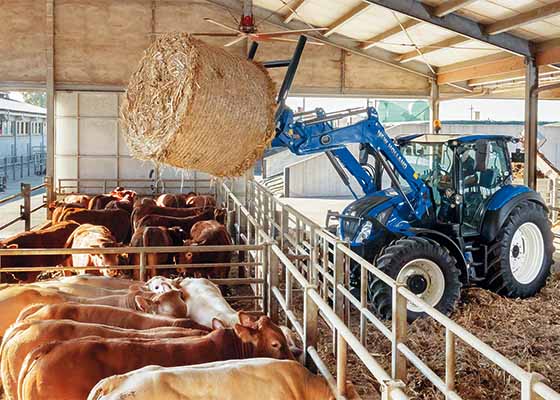 Types of Cattle Equipment We Sell
Tractors – multiple sizes of tractors with various HP ranges and speed control options. We have the tractor you need and the optional equipment to set it up to work your land. 

Cleaning Equipment – our includes wasters and scrapers that help keep paddocks, barns, and cattle structures clean and sanitized

Forklifts and Attachments – our product line includes forklifts and attachments for moving or removing hay and debris. When you need to quickly move hay from field to barn or take hay out of the barn to feed in the field, we've got you covered. 

Trailers – heavy-duty trailers for hauling cattle or equipment and tow-behind carts and caddies for moving tools, supplies, and feed.

Tillage and mowers – are ideal when you need to grow hay or grain for feed.
The Expertise You Need
Nelson Tractor Company has cattle equipment for sale for ranches of all sizes. When you need cattle equipment to manage your ranch, we have what you need. We sell new and used cattle equipment and offer cattle equipment rental services too. 
We back everything we sell with an outstanding service and parts department. At Nelson Tractor, you can stop by and do more than just kick the wheels. Climb up in the seat and get a real feel for the equipment we offer. Bring your list of questions, and our no-pressure sales team will answer them. 
Blairsville
2934 W. Hwy 515
Blairsville, GA 30512
Call us at 706-745-2148
Jasper
292 Interstate South Dr.
Jasper, GA 30143
Call us at 877-788-0413
Dalton
131 Kraft Drive
Dalton, GA 30721
Call us at 762-760-3799