There are tons of models and sizes when it comes to tractors, and the huge variety of options can make it hard to determine which one is right for you. Making the wrong choice can be a real disaster! Most accidents happen when the tractor doesn't fit the job, so unless you're looking for a rolling thrill ride, better choose carefully.
Two important questions to ask yourself before choosing your tractor are:
How much property do you have?
And what will you be using the tractor for?
You don't need a huge tractor with a lot of horsepower if you have 4 acres of land. And a compact tractor isn't going to work for hay baling and other larger jobs.
Size and Power
Tractor types are factored into three main groups: compact tractors, utility tractors, and farm tractors. What you need depends on the size of your property, the type or terrain, and the kind of jobs you need the tractor to perform.
Compact tractors – Compacts normally range from 20.9 HP to 62 HP and can handle small to medium properties and jobs. As their name suggests, they are compact in size, which makes them easy to maneuver around and store into a barn, shed or garage.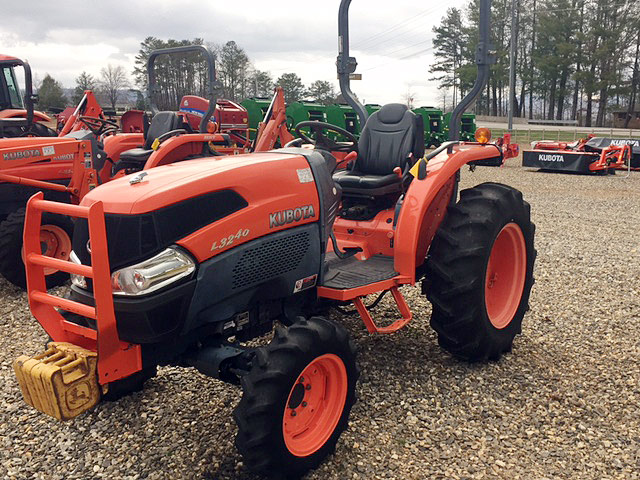 Compact tractors are ideal for basic jobs such as mowing, landscaping, animal management and snow removal. If you need a tractor to simply upkeep a small farm or large homestead, a compact tractor will suffice. Though they are small in size, compact tractors can be fitted with lots of attachments, giving them the versatility to accomplish many jobs around a property.
Utility Tractors – If your property exceeds 10 acres, or if you will be working on rough, mushy, or sloped terrain, it is in your best interest to size up your tractor. Utility tractors are larger in size and more powerful in performance. With horsepower ranging from 57.9 HP to 133 HP, these machines are better adapted to support attachments such as spreaders and rakes, and can handle heavier jobs like moving hay bales or clearing tree roots. If hay baling is in your future, you definitely need a utility tractor or larger.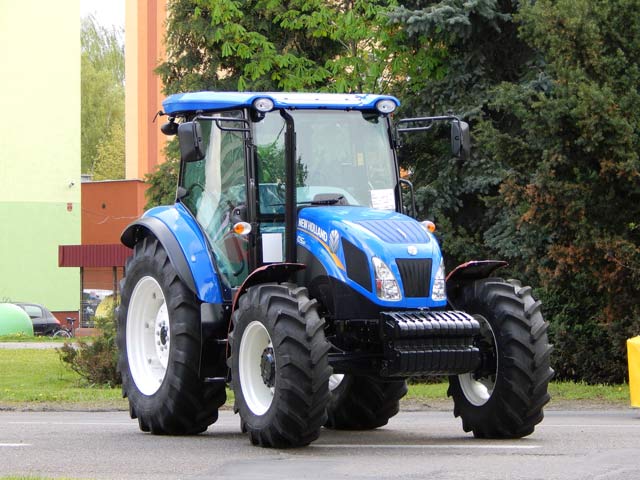 Since utility tractors feature more transmission and hydraulics, they have more weight lifting capacity than basic compact tractors, and you have more compatible implement options.
Farm Tractors – Farm tractors, also known as Row Crop or Agriculture tractors, are the most dynamic and powerful machines on the market. Their horsepower has a wide range, from 70 HP to 210 HP and are the only real option when it comes to full-scale farming. They can handle the toughest jobs and the roughest terrain.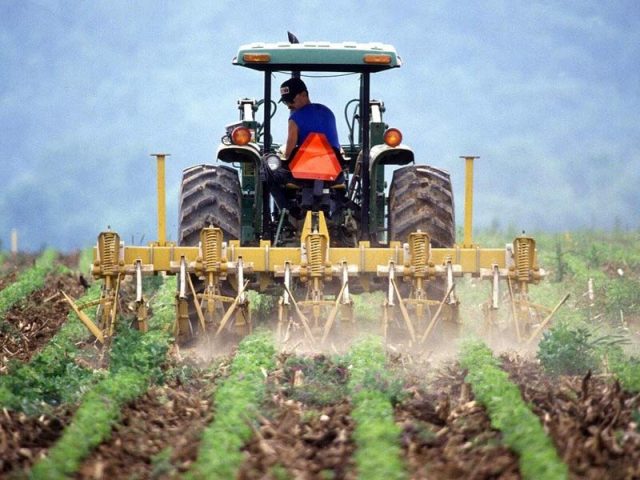 Since these types of tractors are the largest in size and power, they are the most expensive. These heavy-duty machines are compatible with hundreds of attachments and can handle any task you may come across on large farms.
"Enough" Horsepower
When it comes to tractors and horsepower, less is not more. It is usually a good idea to invest in a little more tractor than your specific jobs call for. Purchasing the bare-minimum will result in your tractor being in a constant state of strain, and will give it a better chance of failing or breaking down. And when you run across an occasional larger job outside your normal routine, you will not have the power to complete it.
The Right Tool for the Task
You know what they say, and it's as true for types of tractors as it is for hammers. When you need a sledge hammer for demolition, one of those delicate pink-handled lady tools they sell for putting up pictures simply won't do. Tractors don't just come in different sizes, they come in different shapes… tall and narrow for working in orchards, low profile/high hp for poultry houses, wide-tired and squat for expansive golf course lawns, compact with tight turns for small garden work. One of the most important factors to determine the tractor you need is what kind of jobs you need it to perform.
PTO HP Matters
While deciding what kind of tractor you need, keep in mind what kind of implements and attachments you will be pairing with your tractor.
If you are in the market to purchase anything beyond a simple lawn tractor, it is important to look at the PTO horsepower as well as the engine horsepower. PTO horsepower is the amount of horsepower the tractor has available to work attachments. High PTO horsepower is especially important when it comes to big jobs and tough terrain. Maneuvering your tractor over hills, thick grass and bushes, or other types of rougher landscape, decreases horsepower, so you'll need some extra oomph.
Buying a tractor is a big investment, but with the proper operation and maintenance, a good tractor can last you a lifetime. Shopping for one can be challenging and overwhelming, and it is important to keep in mind exactly what your needs are for the machine. Once you've decided on what tractor type is the best fit for you, make sure to learn the ins and outs of the equipment and the proper operating and maintenance procedures to ensure your tractor is put to the most effective use – and lasts a very long time.