When you're ready to buy a farm trailer, it's important to choose the trailer best suited to your needs. One of the most important considerations is the type of hitch: gooseneck or bumper pull? Here's what you need to know to decide.
Bumper Pull Trailers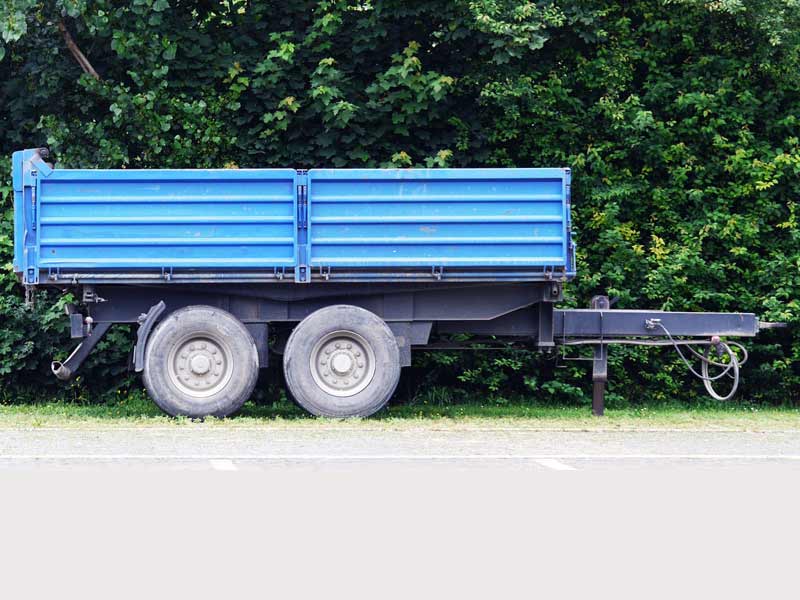 Bumper pull trailers, drag or tagalong trailers, are the most common type of trailer sold. The trailer attaches to a ball or post hitch that sticks out from under the back bumper of your truck.
Bumper pull trailers are usually smaller than goosenecks, and are perfectly suited to hauling lightweight equipment. Since they are smaller, the combined weight of a bumper pull trailer and vehicle is unlikely to exceed 10,001 lbs, which means you won't run up against the laws that govern commercial hauling. To be safe, check the laws in your state (commercial trucking laws in Georgia).
Because they are limited to lighter loads, you may not need a big truck for a bumper pull trailer. Most small pickups and SUVs have enough power.
One disadvantage to a bumper pull trailer is weight distribution. You'll need a weight distribution setup if the loaded trailer is more than half the weight of your vehicle. A weight distribution system is a triangular arrangement that attaches to the bumper hitch and connects to a trailer hitch receiver with two points which is attached to your trailer. This distributes the weight more evenly for a smooth, level ride and allows you to tow at the maximum capacity allowed by your hitch. When you improve weight distribution, you also avoid tow vehicle sag and improve steering, stopping, and sway.
Gooseneck Tow Trailers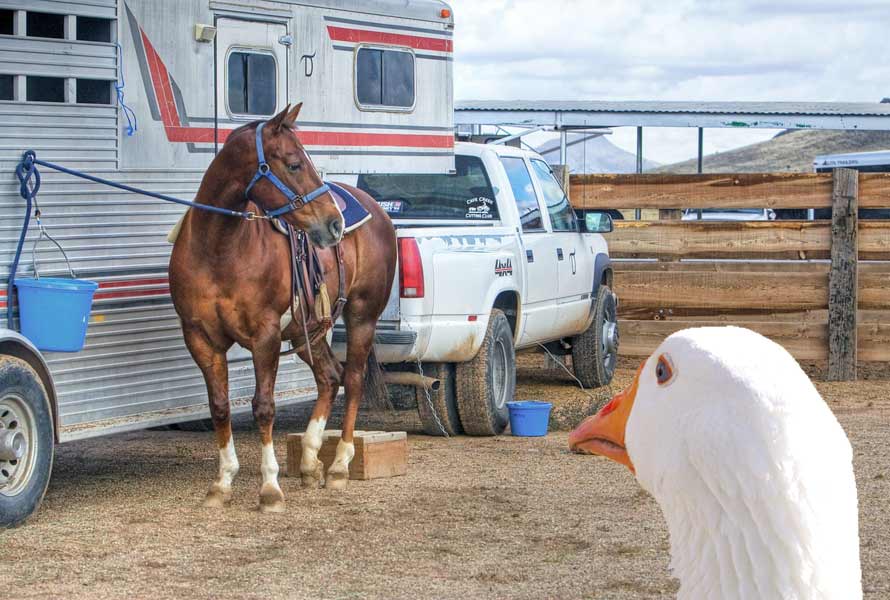 The gooseneck tow is larger and more expensive, and have a more complex connection setup. While bumper pulls are so common that your truck may come standard with one, gooseneck hitches are located in the bed of the truck over or in front of the rear axle, which allows for better weight distribution and more stability.
If you regularly move horses or livestock from place to place, gooseneck trailers have a number of advantages. Bumper pull horse trailers are quite common, but are limited to a maximum of four horses. Due to better weight distribution, gooseneck trailers can safely haul up to twelve horses.
Which Farm Trailer Should You Choose?
Folks use trailers for all kinds of purposes, and hitch them to all kinds of vehicles. Solving the gooseneck vs. bumper farm trailer question depends heavily on what you're going to use it for, how much weight you're hauling, and how much pulling power you have. It's also handy to decide whether what you're hauling needs to be protected from the elements with an enclosed space, like, say, living things.
For most farm purposes, bumper pull trailers are sufficient, cheaper, and easier to set up than a gooseneck tow trailer. But if you regularly haul big equipment, heavy loads, or lots of livestock, a gooseneck trailer is definitely the best and safest way to go.