What Makes Bush Hog Great?
Bush Hog makes excellent quality mowing equipment that tackles the most challenging mowing jobs. This company designed and manufactured the first rotary cutter, and they have not looked back. Bush Hogging is a term given to difficult mowing chores because you will need a Bush Hog to Get it Done.
To back up the "Get it Done" stance, Bush Hog offers the industry's longest rotary mower gearbox warranty. In fact all of their gearbox warranties are ten years. That's a full decade of coverage from a machine that is made to handle the worst mowing and brush clearing jobs around North Georgia.
Bush Hog Tractor Dealer in Georgia
Bush Hog makes implements that thrive in the harshest conditions and most formidable landscapes. They have built the tools that take on the chores you want to avoid. Bush Hog builds durable, dependable, and reliable implements so that you can take on tall grass, high brush, and rugged terrain. They also offer a complete line of finishing implements so that you can transform the rugged and rustic into handsome and attractive.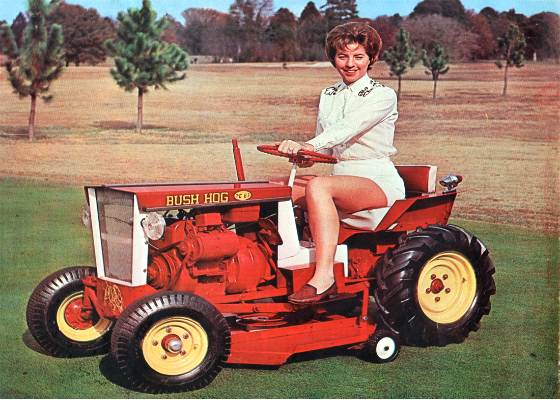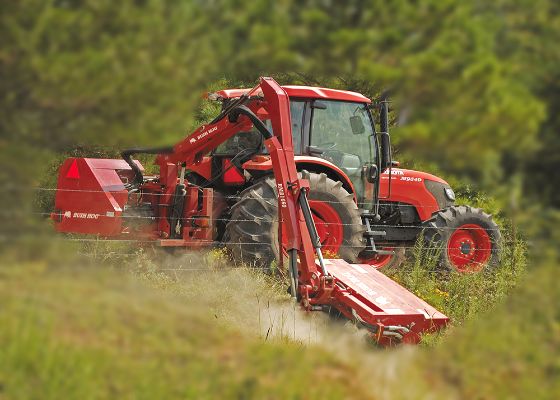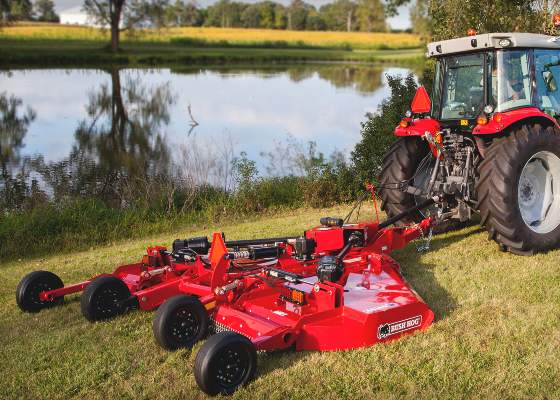 Bush Hog Construction Equipment
Bush Hog construction implements are extensions of your success. They offer a line of construction equipment that tackles the tough jobs with durable and dependable implements. 
Skid Steer

Compact Tractor Loader

Excavator

Compact Tractor Loader Backhoe

Compact Wheel Loader

Mini Excavator

Grapples

Posthole Diggers
Bush Hogging is a term that applies to specific types of jobs. It is like calling a plastic bag a Ziploc; Any tall grass mowing is Bush Hogging. Any high brush clearing is Bush Hogging. That branding arises out of a reputation for building tools that tackle the worst mowing, construction, and land clearing chores.