Construction/Agriculture Rentals Available at our Jasper Location
Con-Ag Rentals
292 Interstate S Drive
Jasper, GA 30143
Phone: 678-454-2900
PRICES BELOW DO NOT INCLUDE THE 7% TAX + 12% DAMAGE WAIVER
Delivery Fee: $75.00
Round Trip $150.00
COMPACT TRACK LOADERS
SVL65-2
74.3 Gross HP—9039 lbs.
Monthly – $2,400.00
Weekly – $800.00
SVL75-2
74.3 Gross HP—9039 lbs.
Monthly – $2,700.00
Weekly – $900.00
SVL95-2
96 Gross HP—11299 lbs.
Monthly – $3,200.00
Weekly – $1,100.00
COMPACT EXCAVATORS
KXO4O-4
40.4 Gross HP. Operating Weight: 9855 lbs.
Digging Depth: 11'2″
Monthly – $2,500.00
Weekly – $850.00
KX057-4
47.6 Gross HP—12,200 ROPS
Digging Depth—12'8"
Monthly – $2,700.00
Weekly – $950.00
KX057-4 (CAB)
Monthly – $3,200.00
Weekly – $1200.00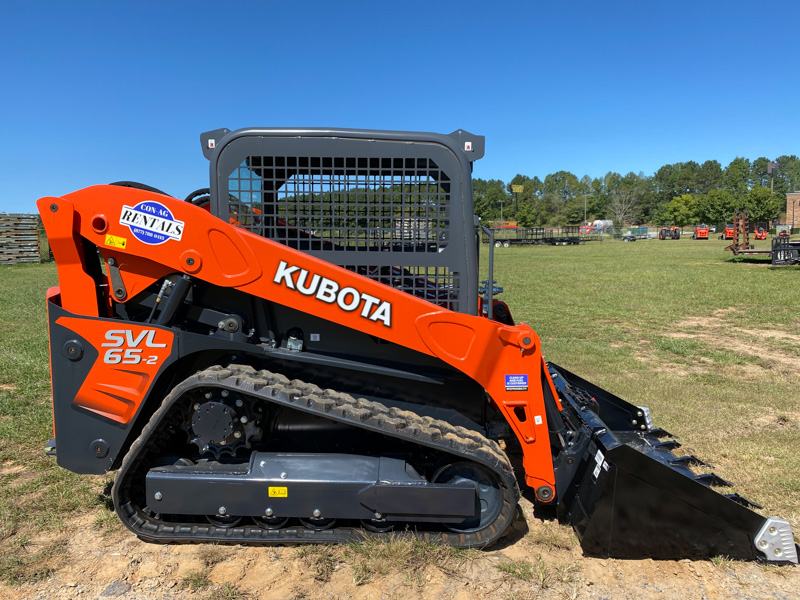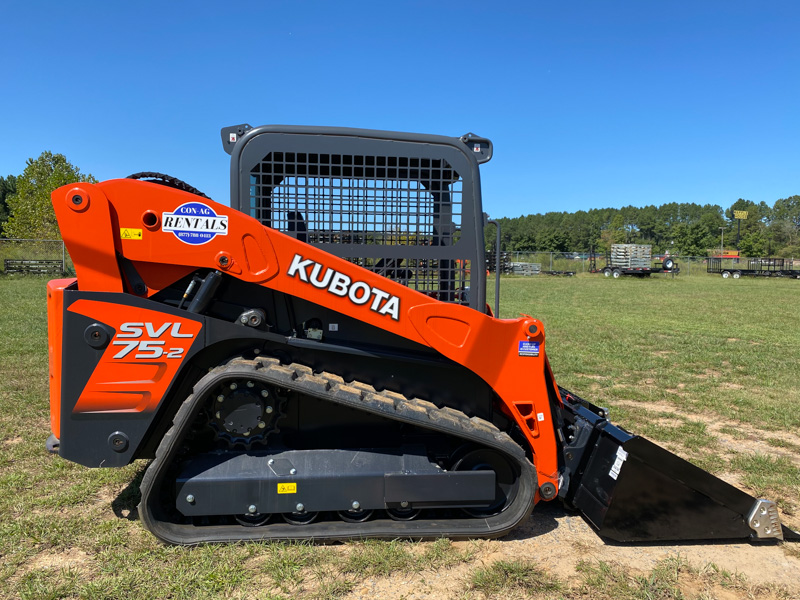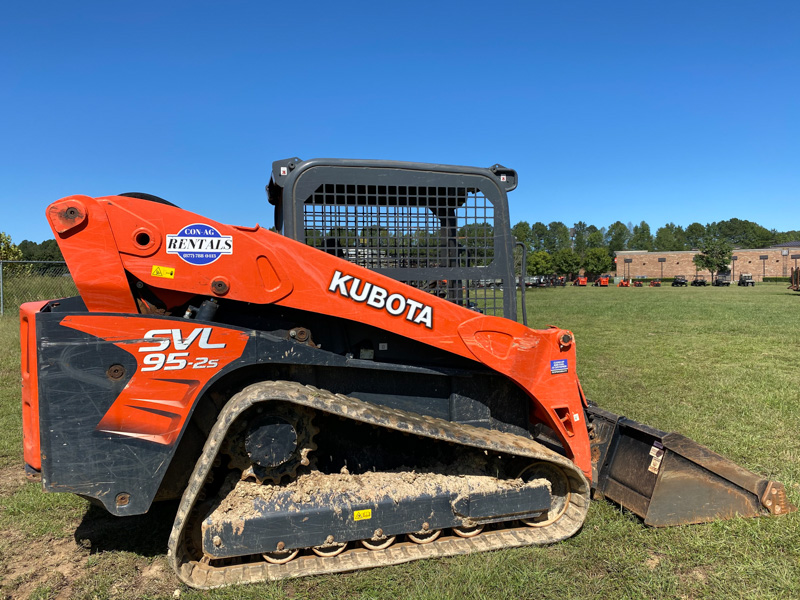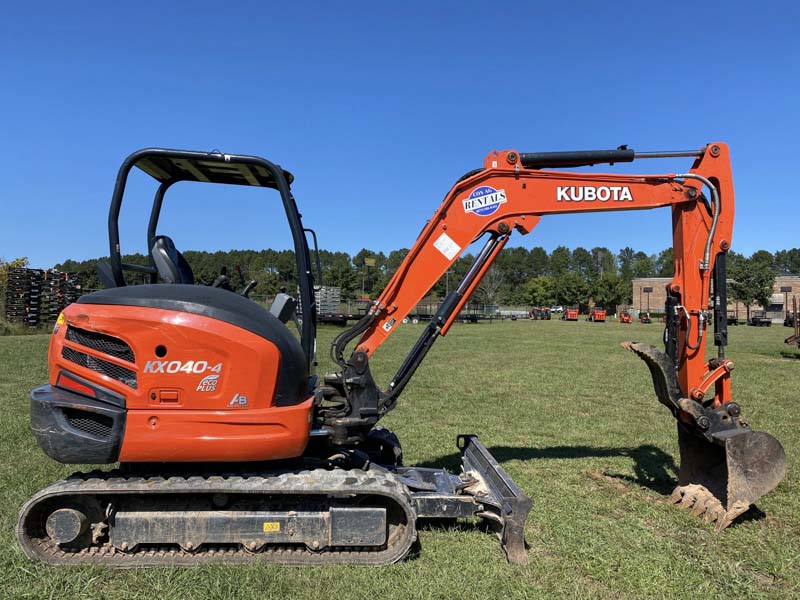 ATTACHMENTS AVAILABLE
Planetary Auger
9″ or 24″ Bit
Monthly – $900
Weekly – $350
Pallet Forks
Monthly – $400
Weekly – $150
Grapple Rake
Monthly – $1,000
Weekly – $400
Big jobs need big equipment, but big purchases are not always the right solution. When you're clearing a plot of land or building a new barn, you may need some extra horsepower for only a short time. Don't worry. In addition to tractor sales and service, we offer construction equipment rentals by the week or by the month. 
Choose your horsepower from top brands like Kubota and New Holland, and rent the attachments you need to finish the job.
Well-maintained rental equipment for safety and productivity
When you rent construction equipment from us, it is fully inspected and maintained by our outstanding service department. We guarantee that your rental equipment will be clean and in perfect running order when it leaves our lot to ensure safe, efficient operation.
Delivery and pick up
Worried about transporting rental equipment? You can pick your rental up with your own trailer, or we'll deliver it right to your jobsite and pick it up when you're ready.
Meet all your needs in one store.
With new and used construction equipment sales, rentals, and service, we're dedicated to answering all your construction equipment needs. Whether you're in the market to buy new or used equipment, rent construction equipment, or get your existing equipment serviced, we have a solution to fit your needs and your budget. 
Call us at 877-788-0413 or drop by one of our North Georgia stores in Blairsville or Jasper to discuss your construction equipment rental needs today.